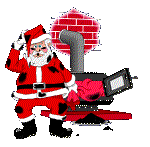 Mmmm Good!
Ingredients
30 large marshmallows
2 squares semi-sweet chocolate (shaved)
2 tbsp. butter or margarine
1 tbsp. vanilla
1/4 cup milk
1/2 pint whipping cream
1 - 8" - 9" graham cracker pie shell
Instructions
Melt marshmallows in microwave or double boiler. Add vanilla & butter. Set aside or refrigerate and cool to room temperature.

Beat whipping cream to stiff peak stage with mixer on high speed.

Gently fold cooled marshmallows and shaved chocolate together.

Pour mixture into 8" or 9" graham cracker pie shell. Refrigerate 1 hour.

Variation: Add 1 tsp. mint extract when melting marshamallows for Chocolate Chip Mint Pie.