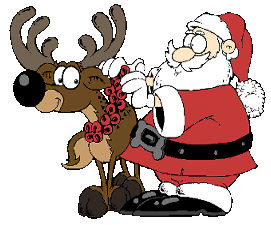 We have 2547 Random Acts Of Kindness So Far!
All of us at XmasFun.com would like to ask a favor of our users. We would like each of you to do one or more Random Acts of Kindness this holiday season. After you've done your Random Act, we'd like you to come back here and share your experience with us! It can be a small act, like smiling at your grumpy neighbor or paying the toll for the next car behind you at the toll booth...or perhaps something bigger! We don't care, we just want to hear your stories and share them with our site users. And please don't be timid about sharing the smallest of kind acts...it's the little changes that make the world a better place!
---
---
ID: 11736
10/31/2014 12:21:28 PM. - ryry - pittsburgh,pa
I helped my little brother stay out of something called "the quiet room"
---
ID: 11735
10/28/2014 11:31:07 AM. - Shirl - Spring, TX
My husband and I were living in dire circumstances at the time and things were tough. It was winter time. He was diabetic and had only one pair of tennis shoes which fit him comfortably. He picked up a gentleman who was hitch hiking and gave him a ride as far as our gas would allow. The gentleman told him he had lost a grown child and was returning home. The man had evidently been walking for some time and his shoes were obviously worn down. My husband returned to our apartment barefooted. I asked him what happened to his shoes and he related the above story to me. He couldn't leave the man walking without something more substantial on his feet and gave him his shoes. My husband passed away a few years later and I could never forget his kindness to someone else even though he was far more ill than we both knew at the time from another disease. He was a special person.
---
ID: 11734
10/24/2014 8:22:57 AM - Ann - Vandalia, Ohio
A person ran out of gas in our town and had no money, I bought him a few gallons so he could make it home.
---
ID: 11733
10/20/2014 12:44:56 PM - Charlie - England
I stood up for my brother when some one was mean to him.
---
ID: 11731
10/8/2014 7:19:39 AM. - Penny - Louisville,Ky.
I was on my way to my office one morning and saw an elderly gentleman who looked somewhat confused. He was at a parking meter outside a medical office building. I asked him if he needed help, it was dark and he could not see what amount of money nor the time for the meter. He said he was bringing his wife to the doctor but wasnt sure how he would get her inside she was weak. I explained he could get a wheelchair from the desk, he and I walked inside I told him he would be better to park in the garage and I would take the wheelchair and meet him and his wife at the 3rd floor elevators. The couple were able to park right at the door. I helped the nice lady into the chair and wheeled her back across the pedway and helped them find the office they needed. I chatted with them for a minute they thanked me and I told them to have a blessed day. I was a little late for work but it was all worth it to be able to help someone for no reason other than to be nice.
---
ID: 11730
10/7/2014 6:55:57 PM - Christina - USA
I picked up my friend's pencil pouch when he dropped it! I also collected items for babies at a homeless shelter!

PS- Hi Jess!??????????????
---
ID: 11729
9/14/2014 5:24:19 PM. - Sara - USA
One random act of kindness that I do regularly is this: Whenever I notice that the clock says 9:11, I pray for the people that were lost on 9/11, as well as their families. I know that an experience like that is hard to bounce back from, and it will never be forgotten, but I also know that God can help make those people happy.
---
ID: 11728
9/4/2014 7:37:11 PM. - Mic - Arlington heights I'll
Helped during a flood with several cool people and not so, but all worked together sooooo cool........ chew your words.... Before you spit them out!
---
ID: 11727
6/22/2014 9:03:54 AM - Lil Corn - North Carolina
I helped my daddy cook dinner for neighborhood.
---
ID: 11716
5/29/2014 1:53:11 AM. - paige - adelaide australia
My mum told me that when I was younger around the age
of 2-3, my little sister Mariah was just about ready to eat a cockroach, then my mum said that I jumped up & ran to my
sister & snatched the cockroach out of her hand then threw it on the floor just before she ate the cockroach & had a nasty & grose taste in her mouth. So that's my random act of kindness.

---
---