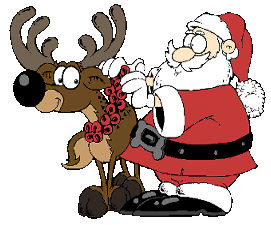 We have 2691 Random Acts Of Kindness So Far!
All of us at XmasFun.com would like to ask a favor of our users. We would like each of you to do one or more Random Acts of Kindness this holiday season. After you've done your Random Act, we'd like you to come back here and share your experience with us! It can be a small act, like smiling at your grumpy neighbor or paying the toll for the next car behind you at the toll booth...or perhaps something bigger! We don't care, we just want to hear your stories and share them with our site users. And please don't be timid about sharing the smallest of kind acts...it's the little changes that make the world a better place!
---
---
ID: 13905
10/26/2016 2:56:19 PM - Talli - USA
i gave toys to a toy drive at my church for the less fortunate
---
ID: 13904
10/21/2016 8:47:00 AM - Evania - My Happy Place
Last summer I was having dinner at a restaurant with some family. About five minutes after we had left, our server found me and returned the money I didn't even realize I had dropped! I was so surprised and thankful.
---
ID: 13903
10/16/2016 4:55:48 PM - funTimesChristmas - US
we put on a Christmas play for our entire family.
Helped out with a food/clothing drive
---
ID: 13902
9/24/2016 5:56:45 AM - Reese - UK
I put my sister's ear drops in for her
---
ID: 13901
9/21/2016 10:41:21 AM - Braze - Philippines
Yesterday I made my cousin's homework :D
---
ID: 13900
9/11/2016 8:56:44 PM - tdog - thatcher az
i made my sisters bed
---
ID: 13899
8/21/2016 11:25:50 AM. - Marie - Fairview, Pennsylvania
I was walking in the parking lot of the dollar store and I saw an old lady pushing a big cart with a lot of items in it so I went over to her and helped her load her items in her car and then took the cart back for her. She even gave me a hug :)
---
ID: 13898
1/3/2016 4:01:47 AM. - Avi - Cullman,Alabama
One time, my family was walking out of church.It was raining outside,and my sister didn't have a jacket on, but I did, so I gave her my jacket.??
---
ID: 13897
12/27/2015 4:14:56 AM. - Donna - Warriors Mark, PA
A man was at the check-out in a local grocery store and was looking for money in his wallet to pay for the bill. I asked the cashier if I could pay instead. He turned to the customer and asked if that would be okay. He was speechless. When he did find the words, the act was done. It wasn't a lot of money but he smiled and shared the most genuine "thank you" I've ever heard. I am not sure who received the greater gift that day...the man or myself. "You are too kind..." he shared leaving the store.
---
ID: 13895
12/24/2015 7:00:02 AM. - Emma G - Maine
I was buying a present for my dog (it was a stuffed animal fish). It was $11 of my own money. The land that was checking me out was really nice and really into Christmas spirt. So I acted friendly also. She said that I was a really sweet girl and said that I could have 5% off. It was now only $9. This isn't a act of kindness I did but I want to share it so maybe someone will do something like that.
---
---