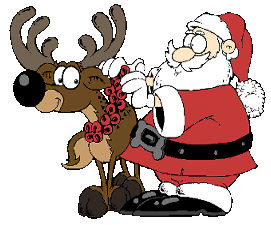 We have 2644 Random Acts Of Kindness So Far!
All of us at XmasFun.com would like to ask a favor of our users. We would like each of you to do one or more Random Acts of Kindness this holiday season. After you've done your Random Act, we'd like you to come back here and share your experience with us! It can be a small act, like smiling at your grumpy neighbor or paying the toll for the next car behind you at the toll booth...or perhaps something bigger! We don't care, we just want to hear your stories and share them with our site users. And please don't be timid about sharing the smallest of kind acts...it's the little changes that make the world a better place!
---
---
ID: 12849
11/28/2015 7:35:25 AM - Aimee - Brighouse
For Christmas I gave a homeless child a shoe box filled with

Toys
Books
Warm clothes and shoes
Food and Sweets
And a note
---
ID: 12848
11/26/2015 11:30:55 AM - madison - broomfield
I found 1,000 dollars and I gave it to the police and they said I could keep it. and another thing is I gave my mom edvice about what job to choose and how to be brave
---
ID: 12847
11/25/2015 11:45:12 PM - Deidre - BC Canada
One of my friends who knows how much I love flowers surprised me with a my own little garden patch that she planted, so any time I wanted I could (and did) enjoy beautiful flowers
---
ID: 12846
11/24/2015 3:07:19 PM - shirley - carmel ca
I won money on a scratch ticket and gave the lady behind me $20 of it.
---
ID: 12845
11/24/2015 11:05:30 AM - Christina - USA
With some friends, I sewed a few small pillowcase dresses for little girls in Africa. They are the most adorable things ever!
---
ID: 12844
11/24/2015 9:42:30 AM - Christina - USA
I participated in the Samaritan's Purse: Operation Christmas Child program. This is a program where you fill a shoe box with lots of goodies for a certain gender and age group. Then, the box is sent to an orphan in a foreign country. I did a box for a girl aged 10-14 this year. It is an amazing experience!
---
ID: 12843
11/21/2015 6:10:00 AM. - Joanne - Middleboro ma
Every year my husband and I pick a family of children and buy candy and treats and have them sent to them from #1 North POle Drive. It contains letters from Suzie Snowflake and and Santa's helpers.We find these families by just asking around about neighbors,co-workers,and anyone reference made by others.
---
ID: 12842
11/19/2015 3:38:25 PM - Christina - USA
I picked up a friend from the after school program when her parents couldn't come right away and she was bored.
---
ID: 12837
11/6/2015 7:15:36 AM - Jess Gonzalez - CA
There is a little girl in fifth grade who I met when I was playing tennis (I am in eighth). We go to the same school and every time I see her we high five or hug!
---
ID: 12836
10/11/2015 6:16:48 PM. - booboo - Ontario
I helped my poppa and I was helping him work on a car in his garage
---
---