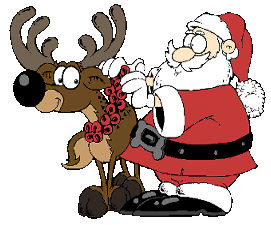 We have 2750 Random Acts Of Kindness So Far!
All of us at XmasFun.com would like to ask a favor of our users. We would like each of you to do one or more Random Acts of Kindness this holiday season. After you've done your Random Act, we'd like you to come back here and share your experience with us! It can be a small act, like smiling at your grumpy neighbor or paying the toll for the next car behind you at the toll booth...or perhaps something bigger! We don't care, we just want to hear your stories and share them with our site users. And please don't be timid about sharing the smallest of kind acts...it's the little changes that make the world a better place!
---
---
ID: 14969
10/21/2018 5:56:14 PM. - Mak - California, USA
I went out and bought my mom a bunch of her favourite things a few weeks ago just to surprise her when she was real stressed out with work lately and she cried tears of happiness
---
ID: 14965
9/4/2018 6:42:53 AM. - Stan G. - North Vancouver
Gave nine N95 respiration masks to seniors to help them cope with all of the BC wildfires. [https://stangwebb.blogspot.com/]
---
ID: 14964
4/29/2018 6:54:25 AM - some one - the earth
I held the dour
---
ID: 14963
1/26/2018 12:36:49 PM - Katie - North America
I shared my crayons with my brother when he needed to color.
---
ID: 14962
1/15/2018 2:25:22 PM - Reagy - Texas
I helped my grandmaw get through hard times
---
ID: 14961
12/26/2017 6:37:35 PM. - Elissab25 - 823 north Jackson street nc /Salisubury
I was not at home for Christmas so we were at north mrytle beach and my brother's birthday is today the day after Christmas it's so cool .
---
ID: 14960
12/22/2017 10:12:37 AM - Monica - Smyrna Ga
Took a 92 year old neighbor to the dentist.
Got cookies off a high shelf for an old man on a scooter at the grocery.

---
ID: 14959
12/20/2017 6:39:06 AM - AB - Edinburgh, UK
Saw a homeless person sitting next to starbucks, and I gave him a cup of coffee, a hot chocolate
---
ID: 14958
12/19/2017 6:45:02 AM - niyah - flordia
i be kind to my mom
---
ID: 14956
12/17/2017 5:17:46 PM. - Joan - Meredith NH
I mailed out 60 Christmas Cards to Hearten our Love Ones in Prison. So they know their not forgotten.
---
---