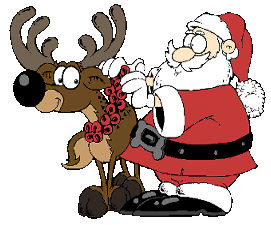 We have 2634 Random Acts Of Kindness So Far!
All of us at XmasFun.com would like to ask a favor of our users. We would like each of you to do one or more Random Acts of Kindness this holiday season. After you've done your Random Act, we'd like you to come back here and share your experience with us! It can be a small act, like smiling at your grumpy neighbor or paying the toll for the next car behind you at the toll booth...or perhaps something bigger! We don't care, we just want to hear your stories and share them with our site users. And please don't be timid about sharing the smallest of kind acts...it's the little changes that make the world a better place!
---
---
ID: 12834
9/24/2015 8:53:31 AM - May may - Usa
I handed out candy canes to random kids and I shoveled my neighbors driveways.
---
ID: 12830
8/25/2015 2:33:33 AM - Love angel - india
i took a poor woman out to lunch .. :)
---
ID: 12829
7/8/2015 11:11:06 AM - Shannon - NC
Me and my church went to our local Food Bank and spent hours working in the warehouse and sorting through good and bad eggs. I hope that this made a bunch of people feel better! I know I felt warm and fuzzy inside just thinking about how it will help others!
---
ID: 12828
6/4/2015 9:50:59 AM. - Ron - Ireland
I spent a lot of money on a drone and because I was busy writing a book at the time and did not wish to be distracted I gave it to a friend.
---
ID: 12824
12/29/2014 8:28:35 AM - hope - signal mnt tn
i helped pass out flowers for christmas free.
---
ID: 12823
12/27/2014 5:27:47 PM - veronica - miami
i helped with a toy drive when i thought about children who's parents can't afford toys for them.
---
ID: 12822
12/25/2014 4:27:32 PM. - Lynne - Fresno, CA, USA
Someone I work with had asked for Christmas off, since this was her year with her son, but was not given it. Since this was my sons year with my ex-husband, I told her I would work for her so she could spend Christmas with her son.
---
ID: 12821
12/24/2014 3:48:55 PM - Lauren - UK
I gave up my past couple of Saturday's to helping disabled children doing Christmas activities.
---
ID: 12820
12/24/2014 1:38:24 PM - Big mac - North Carolina
I help a old lady read a price tag
---
ID: 12819
12/24/2014 12:27:18 PM. - Shorty - USA
I helped clean the house today for Christmas tomorrow even though I didn't have to.
---
---