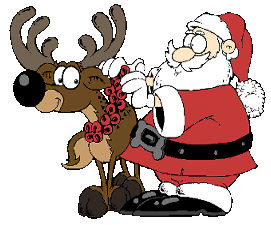 We have 2785 Random Acts Of Kindness So Far!
All of us at XmasFun.com would like to ask a favor of our users. We would like each of you to do one or more Random Acts of Kindness this holiday season. After you've done your Random Act, we'd like you to come back here and share your experience with us! It can be a small act, like smiling at your grumpy neighbor or paying the toll for the next car behind you at the toll booth...or perhaps something bigger! We don't care, we just want to hear your stories and share them with our site users. And please don't be timid about sharing the smallest of kind acts...it's the little changes that make the world a better place!
---
---
ID: 15006
1/30/2021 12:42:35 AM - Poggers - Here
I ate the last cookie because my mom is on a diet
---
ID: 15005
12/22/2020 2:35:02 PM - Sara - Nigeria
I told my English teacher not to come because I'm positive to COVID-19 :)
---
ID: 15004
12/22/2020 2:08:33 PM - Ela - huchensin
I helped do the dishes
---
ID: 15003
12/17/2020 6:28:29 PM - angel - usa
i helped my mom pick the bags when she got it from the store.

---
ID: 15002
12/17/2020 6:26:41 PM - James - USA
I offered my help to someone
---
ID: 15001
12/17/2020 6:24:32 PM - carla - usa
i bought my siblings presents.
---
ID: 15000
12/17/2020 2:42:05 PM. - Jay - Michigan
I helped my mom set up for parties, birthday parties. I helped her clean the mirrors, put on the table cloths, and wash the table cloths and linens in the washing machine.
---
ID: 14999
12/17/2020 2:38:20 PM. - Super Big Game - Michigan
I added more water bottles to our refrigerator when I noticed that it was all gone.
---
ID: 14998
12/16/2020 2:09:24 PM. - Xander - Tell City, Indiana, USA
There was a boy who fell over he had a broken leg and I helped him get up.
---
ID: 14997
12/12/2020 4:54:37 AM - bug - usa
today my neighbor's kids and their friends found rocks and sold them and I bought 1 for five dollars! a rock
---
---