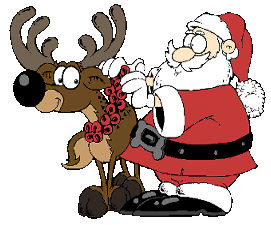 We have 2561 Random Acts Of Kindness So Far!
All of us at XmasFun.com would like to ask a favor of our users. We would like each of you to do one or more Random Acts of Kindness this holiday season. After you've done your Random Act, we'd like you to come back here and share your experience with us! It can be a small act, like smiling at your grumpy neighbor or paying the toll for the next car behind you at the toll booth...or perhaps something bigger! We don't care, we just want to hear your stories and share them with our site users. And please don't be timid about sharing the smallest of kind acts...it's the little changes that make the world a better place!
---
---
ID: 11750
11/24/2014 9:22:35 PM - Evania - My own little world
My friend has aplastic anemia and has to have blood transfusions on a regular basis. She has inspired me to donate blood, which so far I have done 3 times.
---
ID: 11749
11/24/2014 8:43:52 AM. - CYNTHIA - LAURINBURG NC
AFTER I ORDERED AND PAID FOR MY FOOD IN THE DRIVE-THRU AT MCDONALD'S ONE SATURDAY, I HAD A MOMENT OF OF WANTING TO DO SOMETHING NICE FOR SOMEONE. SO I ASKED THE CASHIER HOW MUCH THE NEXT ORDER WAS AND PAID FOR IT. MY ENTIRE DAY WAS AWESOME!!
JUST A SMALL ACT CAN MAKE EVERYTHING BRIGHTER!!
---
ID: 11748
11/21/2014 7:40:54 PM - Mackenzy - Vancouver, Wa
When my friends are feeling down, I'll do anything in my will to make them feel better, (that's what a friend is for I guess).
---
ID: 11747
11/21/2014 2:59:39 PM - Kyra - Somerset
My BFF got stung so I got her some doc leaves
---
ID: 11746
11/20/2014 12:32:09 PM - Susan - Grosse Pointe Park MI
I was having a day with it seeming that no one was listening or caring about anything I had to say when my son Max came in with a pint of sinfully,horribly bad for you ice cream (Ben & Jerry's half baked: Chocolate & Vanilla Ice Cream mixed with Gobs of Chocolate Chip Cookie Dough & Fudge Brownies) that instantly put a smile on my face even though it is like 20 degrees out!!!!!! I LOVE YOU MAX!!!!
---
ID: 11745
11/20/2014 11:01:46 AM. - Shelby - citrus heights,california
My great aunt was sick and could not take care of her self she could not get out of bed. Because her back and neck was having problems so we went out of state for a week to take care of her we were in Idaho,Idaho falls she has a farm so me and my family took care of her and the livestock. So after we left she said she is doing a little better. And it made me feel good to know we were helping her.
---
ID: 11744
11/19/2014 3:39:29 AM - Sue - Saulnierville, Nova Scotia
In a recent karate tournament a 10 year old beginner participated in kumite (fighting) and should have won gold but because of an error on the part of the person who was in charge of the data, the young boy got nothing. My 15 year old, who is a black belt, seeing this immediately went to his bag found a gold medal he had won recently and gave it to the ten year old. My son made that little guys day.
---
ID: 11743
11/18/2014 9:12:33 AM. - Rose King - Fullerton H. S. 201 E. Chapman Ave., Fullerton,CA.
Come on bye and drop off any toys or food items for our Fullerton Families and make a difference.All contributions are tax deductible.We will except checks payable to P.O.H.
(Pathways Of Hope) with FUHS PTSA in the memo area. Funds will be directly utilized to administer the program.

Thank You,
You just made a difference for Fullerton Families !!!!!
---
ID: 11742
11/16/2014 12:47:50 PM. - Sam - Georgia
My random act of kindness was when my best friend fell last Friday I helped her back up.Because she is my BFF she gave me a hug:)

---
ID: 11741
11/13/2014 12:34:46 PM - scrat - canada
i didnt do a random act of kindness but i broke my ankle yesterday and i was trying to get the door of the pharmecie open when a older man came and held it open for me so shout out too all the people out there who commit random acts of kindness but dont get noticed!
---
---