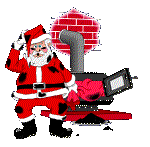 Instructions
2 cups milk
4 egg yolks
Whisk together in heavy duty pan to beat up yolks.


1 cup sugar
3 Tbs flour
Few grains salt
Mix dry ingredients together.


Add dry ing & milk, stir well & cook to a thin custard.

2 3oz cherry gelatins
1 3/4 c boiling water
Mix till jello is disolved in a very large bowl.

1 large can crushed pineapple & it's juice
1 cup chopped pecans
Add all to the jello mixture & then stir in the
1/4 c flaked coconut custard too.

4 egg whites
Beat till stiff.

Fold whites into jello mixture.

1 angelfood cake
Tear in small pieces.
Spread in a 3 qt. oblong baking dish.
Leave room in between pieces.

Stir to mix jello mixture & ladel over cake getting around all sides & inbetween the cake pieces.

Let jello soak down & keep ladeling till all cake is covered. If cake floats press down & wait a few minutes, Add jello till all cake is covered. May have some jello left over.

Red candied cherries, halved
Green candied cherries, halved
Pecans, halved
Decorate the top with these.

Chill for 4 hours or overnight.