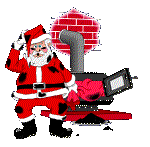 Contributed By: Karen Gonzalez
Ingredients
1 pkg. (10.75 oz.) frozen pound cake, thawed.
1 can (16oz.) vanilla frosting.
Red decorating gel
Instructions
Slice the pound cake into 8 equal pieces.

Press lightly to make an indention on the cake with a candy cane cookie cutter (use a large one).

With a sharp knife cut out the candy cane shape. One per each slice.

Place cutouts on a wire rack set over a baking sheet. Transfer frosting into a large microwave-safe measuring cup; microwave on High, stirring at 10 second intervals, until frosting is thin enough to pour, about one minute.

Pour frosting over tops and sides of each candy cane cake to cover completely. Let stand until set, about 10 minutes. Use red decorating gel,
to pipe stripes onto each cake.