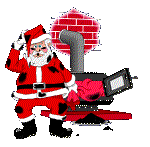 Contributed By: Anne Shelper of Ft. Wayne, Indiana
This cake stays moist several days if kept covered. Tastes even better the second day!

Instructions
1 18 oz.pkg fudge cake mix
1 21 oz. can cherry pie filling
1 tsp. almond extract
2 eggs

Beat eggs, blend in extract and pie filling. Add cake mix; mix till moistened; acrape bowl and beaters. Beat on high 2 minutes. Dough will be thick, Pour into 13 x 9 pan; bake @350 for 32 - 35 minutes. Cool completely.

Icing

1 cup sugar
1/3 cup milk
5 tlbs. butter
1 cup chocolate chips
1 tsp. vailla.

Combine sugar, butter and milk in saucepan. Heat till butter is melted; boil gently for 1 minute, stirring occasionally. Remove from heat; stir in chocolate chips till smoth, add vanlla. Pour over cake and smooth evenly over entire surface.