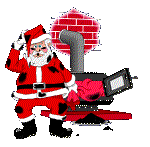 Contributed By: An AOL User
This one is only for the adults since it's made with bourbon!
Ingredients
1/4 cup soft butter
1/3 cup Wild Turkey Bourbon
1 lb. Powdered sugar (you may need more if too runny)

1 bag (about 1 1/2 lbs.) chocolate chips

1 to 1 1/2 bags of pecans
Instructions
Mix butter, sugar and bourbon together till stiff.

Melt chocolate chips in microwave then stir.

Roll the wild turkey mixture into small oval shapes (keeping powdered sugar on hands makes it less sticky) about as big as the pecan. Put pecan 1/2 on each side of ball and dip narrow side in chocolate. Set and serve.

Makes about 100 pieces.