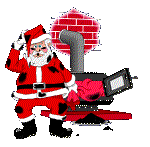 In the 19th century, sugar cookies were favorites for the holidays and were often lavishly decorated. Frequently, the name of a family member or friend was written in the icing.

Makes about 6 dozen cookies.
Preparation time: 45 minutes.
Chilling time: 2 hours.
Cooking time: 8 minutes.
Ingredients
3 cups all-purpose flour
2 teaspoons baking powder
1/4 teaspoon salt
1 cup (2 sticks) unsalted butter or margarine (at room temperature)
1 cup granulated sugar
2 large eggs
2 teaspoons vanilla extract
2 teaspoons grated lemon rind
multicolored sugar sprinkles (optional) For icing:
2 1/2 cups sifted confectioners sugar
1/2 teaspoon vanilla extract
3 to 4 tablespoons cold water
assorted food colors.
Instructions
Step 1:
Onto a piece of waxed paper, sift 2 1/2 cups of the flour, the baking powder, and salt. In a large bowl, with an electric mixer on high, cream the butter and sugar until light yellow and fluffy.

Step 2:
Beat in the eggs, one at a time, then the vanilla and lemon rind. Using a wooden spoon, stir in the flour mixture. Divide into three equal pieces, wrap in plastic wrap, and refrigerate for at least 2 hours or until thoroughly chilled.

Step 3:
Preheat the oven to 350° butter three baking sheets. On a surface lightly floured with about 1/3 of the remaining 1/2 cup of flour, roll out 1 piece of dough, 1/4 inch thick, and cut into shapes with cookie cutters.

Step 4:
With a spatula, transfer to the baking sheets, sprinkle with the sugar if you wish, and bake for 8 minutes or just until edge starts to brown. Let cool on the baking sheets for 2 minutes, then transfer to racks to cool. Repeat with the remaining dough. Decorate as desired using the icing. Store in an airtight container, but do not freeze frosted cookies.

Step 5: Making the Icing
In a small bowl, stir the sugar with the vanilla, then add enough water to make a stiff icing. Divide into small cups and color as you wish. When the cookies are cold, pipe out designs, such as smiling faces, zigzags, bow ties for men and aprons for women. If using different colors of icing, let one color dry before piping the next.
Nutritional Information
1 cookie:
Calories 54
Total Fat 3g
Saturated Fat 2g
Protein 1g
Carbohydrate 7g
Fiber 0g
Sodium 719mg
Cholesterol 13mg