Chunky Apple & Cranberry Sauce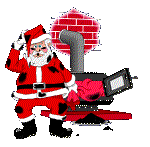 Chunks of Golden Delicious apples are sauteed in butter with warm spices, then simmered with tart cranberries for this holiday condiment. Warm up leftover sauce to spoon on pancakes or waffles.

Do-ahead tip Spoon cooked mixture into an airtight container and refrigerate up to 4 days.
Ingredients
2 tablespoons margarine or butter
2 pounds Golden Delicious apples ( 4 large), peeled, cored, and cut into 1/2 inch dice
1/4 teaspoon ground cardamom or allspice
1 bag (12 ounces) cranberries (3cups)
3/4 cup sugar
Instructions
l. In nonstick 12 inch skillet, melt margarine over medium heat. Add apples and cardamom, and cook 10 minutes or until apples are tender-crisp, stirring occasionally.

2. Increase heat to medium-high. Stir in cranberries, sugar , and 1 1/4 cups water; heat to boiling. Reduce heat to medium and cook, uncovered, about 6 to 8 minutes or until most cranberries pop and mixture thickens slightly, stirring occasionally. Spoon sauce into serving bowl; cover and refrigerate until well chilled, at least 3 hours.

Prep 15 minutes plus chilling
Cook about 20 minutes
Makes about 5 cups