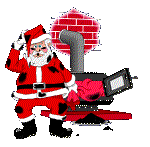 Contributed By: Karen Gonzalez
Warm tortilla triangles filled with melted cheese and sweet peppers make tasty bites. Assemble them early on the day of your party, and then bake just before serving.
Ingredients
1 tbls. vegetable oil
1 large onion, diced
1 green pepper, diced
1 red pepper, diced
1 garlic clove, minced
1/4 tsp. ground cumin
1/4 tsp. salt
2 tbls. chopped fresh cilantro leaves
12 (6 to 7 inch diameter) flour tortillas
6 ounces Monterey Jack cheese with jalapeno chiles, shredded (1 1/2 cups)
cilantro leaves and l hot red pepper for garnish
Instructions
In nonstick 10-inch skillet, heat vegetable oil over medium heat. Add onion and peppers and cook, stirring often, 15 minutes or until golden and tender. Add garlic, cumin, and salt, and cook 5 minutes longer, stirring often. Remove skillet from heat; stir in cilantro.

Place 6 tortillas on work surface. Spread pepper mixture on tortillas;, sprinkle with cheese. Top with remaining tortillas to make 6 quesadillas. Cover and refrigerate assembled quesadillas up to 6 hours before serving.

To complete, preheat oven to 450 degrees. Place quesadillas on 2 large cookie sheets and bake 8 minutes or until lightly browned on both sides, turning quesadillas over once. Remove quesadillas to cutting board; cut each into 8 wedges. Top each wedge with a cilantro leaf for decoration.