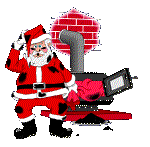 Contributed By: Karen Gonzalez
These look a little Christmas-y with the green & red ingredients.
Ingredients
6 medium potatoes
1/4 lb. American cheese diced
1 Pimiento (small jar)
1 small green pepper diced
1 chopped medium onion
1/2 slice of white bread cut-up into pieces
1/2 cup of butter or margarine
1 tsp. salt
1/2 tsp. garlic salt
1/2 tsp. celery salt
1 tsp. parsley flakes
1 cup milk
Instructions
Cook potatoes until tender, peel and dice into large bowl, add all ingredients(except milk) mix lightly, but thoroughly. Put into a shallow baking pan. Pour milk over the whole thing. Bake 45 minutes at 350 degrees.