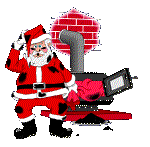 Contributed By: Annie (aka cestlavie)
Once you eat this special cheesecake, you'll never be satisfied with any other!!! I promise! I make this cake during the holidays and on several occasions given it as a gift. You'll never experience another cheesecake quite like this one. All others pale to this outrageously devine work of art!!!
Ingredients
Crust:
1/4 pound lightly salted butter
2 c.very finely ground crumbs from Arrowroot (any brand) tea biscuits
1 ounce grated white chocolate
1/4 c. sugar

Filling:
4 packages (8 ounces ea.) cream cheese
1 1/2 c. sugar
3 Tablespoon creme de cassis liqueur
pinch of salt
4 large eggs
3 ounces white chocolate, shaves or sliced very thin

Topping:
2 c. sour cream
1/4 c. sugar
1 teaspoon almond extract
1 ounce shaved white chocolate
Instructions
Melt butter over very low heat; combine with crumbs, white chocolate and sugar until well blended. Press mixture over sides and bottom of an un-greased 10-inch spring-form pan.

With mixer, combine cream cheese and sugar, and beat for 2 minutes or until soft. Add cassis liqueur and salt. Blend thoroughly. Add eggs, one at a time, keeping mixer on lowest speed to prevent too much air from destroying the consistency of the batter; mix just until each egg has been incorporated in the batter. Add shaved white chocolate and fold in at lowest speed.

Pour into crust and back 40 minutes in 350 degree oven. If ingredients were not at room temperature, add 5 minutes to baking time. Remove cake from oven and let stand on counter for 10 minutes (an essential step) while you prepare topping.

Combine sour cream, sugar, and extract. Spread over top of cake and return to 350 degree oven for 10 minutes. Remove from oven and refrigerate immediately. When cool, decorate top of cake with shaved white chocolate.

Helpful hints:
Unlike most cheesecakes, this one is slightly custardy in the center. If you think you prefer a firm cheesecake, try it my way first. If you still want a firmer cake, 5 or 10 more minutes in the oven should do it. However, if you like it, I urge you to refrigerate immediately after baking to keep the top from cracking. Cover with cardboard instead of foil or plastic to prevent moisture from collecting on the top of the cake.