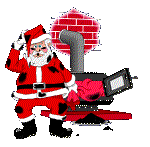 Contributed By: Ellen Rainey
This is a wonderful Cheese Ball. It is very easy to make and simply Delicious. Whenever I make it for gatherings or work it always gets great reviews. Serve with an assortment of crackers.
Ingredients
2 (8 ounce) packages cream cheese
12 - 16 ounces sharp cheddar cheese, grated
1 (1 ounce) package ranch dressing mix
chopped pecans
4 pecan halves

Instructions
Mix together cream cheese, grated cheddar, and dressing mix. Form into one large ball or two smaller balls. Roll in chopped pecans to cover. Decorate the top with pecan halves. Refrigerate at least a couple of hours or overnight before serving.